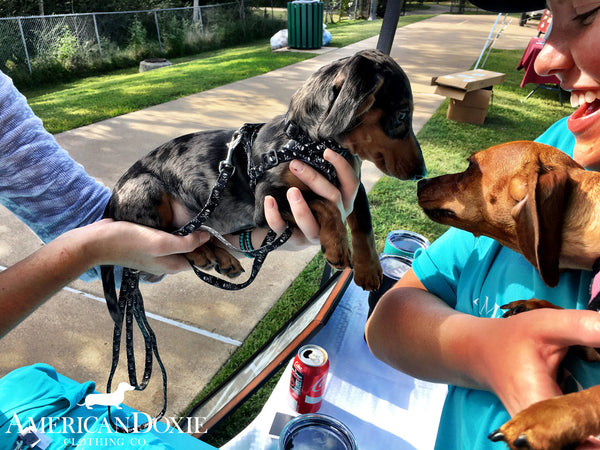 Well, we've finally made it from the drawing board to the real world. Our goal was to launch the brand just in time for Wiener Fest 2016 in College Station, Texas. We first attended the event in 2015 and were happy to see so many dog enthusiasts out for a good time. We knew we had to make it big in 2016!
We would like to thank the Aggieland Humane Society for hosting a wonderful event on October 15-16, 2016. It was a blast! We would also like to thank people who stopped by and visited our booth. It was a pleasure talking with so many different dog lovers. The feedback we received was great and we'll carry it forward as we grow. We especially thank those who picked up a decal, a tee shirt, or a tumbler (many people grabbed a few of each!), and for supporting our small business! We're a small startup from Pearland, Texas, and having the support of the visitors is what will fuel our passion moving forward. 
We'll be looking forward to partnering with the Aggieland Humane Society to help give back for all that they've done. Thanks for stopping by and we hope to see you around!
-The American Doxie Team
Read more